If you are searching for free sports streaming websites, you are not alone. A lot of us are too busy these days but despite this, we want to keep up with our favourite sports on the go. Free live sports streaming sites make this possible. They are portals through which you can watch any kind of sport you are interested in anywhere you are.
From the latest NBA news, EPL, Champions League, American football, to Rugby or Tennis, you can watch them all without hassle. All you need is a strong internet connection. I know finding a reliable website that allows you to stream your favourite sport can be very difficult especially a free one. Don't worry, in this article, we've made that available for you with ease. Below, we present to you the best free sports streaming websites for 2020.
15 of the Best Free Live Sports Streaming Sites in 2020
1. Stream2Watch
For many, Stream2Watch remains one of the best and biggest free live sports streaming websites today. The website right from the homepage is easy to access. You can live stream any kind of sports of your choice. Apart from this, you can also check all the team news of your favourite teams, check live scores and players details amongst other things.
By clicking aplomb on the homepage, you literary have access to stream all kinds of sports of your choice. Outside the amazing features highlighted, the multiple mirrors on the website is a nod for you to stream or to download the contents that matter most to you.
2. Sonyliv
Sonyliv remains a go-to site for those searching for free live sports streaming websites online. While other websites will shove many unwarranted popup ads in your face, Sonyliv offers a seamless experience devoid of those annoying ads.
Furthermore, apart from having a live scoreboard, the website will notify you when any game is about going live. Its interface is simple to use. If you haven't, go on and check out the website and enjoy those sports you've always looked forward to streaming.
3. Bosscast
Although still relatively new when compared to other sport streaming websites, BossCast is on the list for obvious reasons. It's free and easy to use. The site boasts of a huge database of not just popular sports but many others that are less popular. From hockey to horse race, rugby to tennis, you are guaranteed of streaming them effortlessly on BossCast.
Furthermore, there is a chatbox feature that allows you to chat with other streamers while using the website. In all, the easy to use UI offers a great experience for those looking for where to stream their best sports online.
4. StreamSports
Streamsports is another sports streaming website worthy of mention. The website has a simplified interface that allows the streaming of any sport of your choice very easy.
It indexes available links and renders them streamable for online users. The website might not be available in your country but that's not a problem. With the use of a strong VPN, you can bypass the blockage and watch your favourite sport. Streamsports offer access to various sports such as the NBA, Football, Rugby, Tennis etc
5. Laola1
In terms of name, Laola1 might not be your best bet but what it lacks in its weird name for a sport streaming website, it makes up with the allay of cool features that make streaming worthwhile.
Initially offering La Liga streaming alone, the website now has a database of various sports that you can stream in High Definition. On top of this, you can record the games for offline viewing pleasure. To further make its website appealing for users, Laola1 integrated a forum where you can share ideas and discuss with fellow minded users.
6. WatchESPN
As the name suggests, this streaming website is powered by ESPN, a household name that requires no introduction in the sporting world. Its easy to use interface makes streaming fun. You can stream all popular sports across the world live. You can watch any sport live without being bedevilled by an annoying advertisement that's prevalent to other websites.
Meanwhile, the only downside of WatchESPN is that it is only available for users in the US. While this can be frustrating, with the use of a strong VPN, you can gain access and enjoy all the services they have to offer.
>>> Read Also:13 Best Free Beat Making Software for Windows and Mac
7. HotStar
Hotstar offers streaming opportunities for different sports from different parts of the world. The platform is quite popular in India and the subcontinent.
Also, there is a mobile app that offers free live streaming on mobile. Apart from that, the interface is quite easy to use and you also get to stream videos in high resolution.
8. FromHot
FromHot offers live streaming for varieties of sports. For lovers of Basketball, Baseball, Football, etc, this website is for you as everything is absolutely free. The interface is simple to use. From the homepage, you get to see all the streaming channels. All you have to do is stream and enjoy your favourite sport all for free.
9. VIPLeague
If you care much about the name, you might not even visit the website before logging out. VIPLeague is one of the best sports streaming websites out there. It is absolutely free but then, it is not available in all countries. While this might seem like a problem, it's actually not. With the use of a very strong VPN, you can bypass the blockage no matter the country you are streaming from.
Meanwhile, the website has another feature that makes its users choice. You can change the interface theme to suit your need. Go on and stream any sport of your choice.
10. Cricfree
Though dedicated to cricket primarily, Cricfree also offers streaming services to other ranges of sports. From football to motorsports, baseball to rugby, you can stream it for free.
Apart from there easy to use interface which offers an awesome experience, Cricfree has it's own downside for those who get easily irked by ads. There are embedded videos and ads that pop up every time you click on a link. If you are not bothered about this, then Cricfree offers you a nice choice to stream your favourite sports.
11. Sportlemon
Sportlemon remains a website of choice for those looking for sites to stream live sports. The impeccable interface combines with multiple streaming links to ensure that you get to stream any sport of your choice.
Also, their servers are reliable and hardly down. This puts it ahead of other websites offering similar services. All you have to do is to visit the website, look over the right tab and you are good to stream the sport of your choice.
Read Also: Korean Movies Download:10 Best Websites to Watch Kdrama for Free
12. USTVGO
USTVGO provides an uncluttered user interface devoid of ads. It offers live streaming to sports lovers based in the US but just like other similar websites that block IPs, you can still stream your favourite team by using a strong VPN. One thing about the site is the question of copyright.
Though totally free, they reserve the right to some of the sports you might be interested in. Some of the sports you can stream on the website includes but not limited to NFL games, Basketball, Golf, Tennis, Wrestling e.tc
13. Wizler TV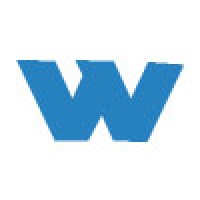 Wizler TV offers a topnotch sports streaming interface devoid of annoying pop-ups, crazy ads or registration. All you have to do is to visit the website, choose the channel you are interested in and click play.
Apart from sports, the website also offer different doses of fun that range from movies to entertainment, news and other informative programmes. Most of the channels on Wizler TV are from the UK and US, so you are guaranteed unlimited programmes for your viewing pleasure.
14. Fox Go
Fox Go offers you unlimited live streaming from all FOX sports channels. The interface is uncluttered and simple to use. With the app, you can stream any sport or programme of your choice respective of your device. Streaming is totally free.
Final Words
Finally, the lists above are the best sports streaming websites for 2020. With a simple internet connection, you can stream you favourite sports at the comfort of your home.
Also, if you live in countries where you are prevented from streaming from certain websites, you know the answer already. Get a strong VPN and boom, you are live on your desired sites that offer sports streaming services for free. Don't forget to share this post with your friends pon social media.
Also, if there is any website you feel is worthy of making the list, kindly drop it in the comment section and we will update the list immediately.